Anxiety is positive in many ways, because it motivates us to live life with purpose; however, when anxiety becomes overwhelming, it can be disruptive. In this video, neuropsychologist Sanam Hafeez, PsyD, discusses the purpose of stress and anxiety.
All of our emotions serve a purpose. Anxiety comes to tell you that there is something dangerous in your environment that may be a threat to you, and the emotion mobilizes you either to stay and fight or to run for your life. When your brain senses danger, your sympathetic nervous system gets triggered. This is the system in the body that is responsible for your fear response and is essentially the way your body prepares to defend itself.

The activation of this system leads to the production of adrenaline, which causes an increase in your heart rate and the strength of your heartbeat. This speeds up the rate at which blood flows and directs the blood to places it is needed the most in order to help you flee or fight (for example, to the large muscles in your legs and arms so you can move more quickly).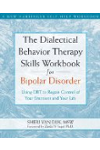 Continue Learning about Anxiety