Though diet alone can't turn back chronological time, it may be able to slow the biological clock. Our innate defense system against free radicals and inflammation is partially dependent on dietary sources of antioxidants. Yes, your body's cells can manufacture antioxidants, but they still require certain raw materials in the form of dietary nutrients to create them and make them useful. Your triple reward: Not just your skin but also your body and mind will benefit.

From The Mind-Beauty Connection: 9 Days to Less Stress, Gorgeous Skin, and a Whole New You by Amy Wechsler.

Research continues to reveal the incredible power of antioxidants in our diet. Mounting evidence indicates the key to slowing aging is antioxidants. Antioxidants protect the brain from free radicals. Free radicals are unstable molecules produced through the body's use of oxygen: free radicals weaken cell walls and damage the cells of the body including the brain. Antioxidants protect cells by disabling the free radicals.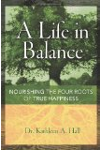 Continue Learning about Antioxidants