The same medications that are most effective for controlling inflammation, steroids, have side effects of their own. Anyone who has used topical steroids -- skin creams -- for eczema or other conditions knows that, over a period of time, the skin will grow thinner, more like scar tissue than healthy skin. We are especially careful when the inflammation is on the face, because the skin is thinner, and damage is highly visible. Yet in the short run, relief from itching and flaking is worth it.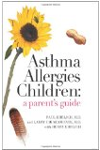 More About this Book
Asthma Allergies Children: A Parent's Guide
Asthma and allergies are at epidemic proportions. It doesn't have to be that way. Two experienced pediatric allergists tell everything a conscientious parent needs to know about these conditions,...
Continue Learning about Anti-Inflammatory