An anesthesiologist is a physician who specializes in anesthesia care, and a nurse anesthetist is a nurse with extra training in administering anesthetics. Both work together on anesthesia care teams, led by anesthesiologists who make critical, medical decisions for patient care.
As physicians, anesthesiologists go through years and years of rigorous training. Anesthesiologists have at least eight years of post-graduate education and training, while nurse anesthetists have two-three years.
Nurse anesthetists are able to perform the technical aspects of the administration of anesthesia, but anesthesiologists have the education, skills and training to fully manage patients and respond to medical complications.
An anesthesiologist is an M.D. Following graduation from college and medical school, he has taken at least four years of specialty training in anesthesiology. Board certification means he has passed both the written and oral examinations. A nurse anesthetist is a registered nurse (R.N.) who must have graduated from a two-year master's degree program.
Most nurse anesthetists work in hospitals, under the supervision of anesthesiologists. If there is a problem, an anesthesiologist will be in the room within seconds. If your surgery is being performed in an office operating room and your nurse anesthetist has a problem, she will look to the plastic surgeon for assistance.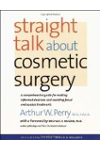 Continue Learning about Anesthesia for Surgical Procedures