Iron deficiency is caused by a lack of iron intake. If a child is not eating foods that are either iron-fortified or are a natural iron source, then he or she is at risk for an iron deficiency. A common scenario is when a child is exclusively breastfed. Breast milk has iron but very little can be converted to a useable form. If after four to six months the infant is not fed iron-fortified food, or changed to drinking cow's milk formula, there may be a risk of developing iron deficiency anemia.
In general, a lack of iron-rich foods in the diet leads to iron deficiency. That, and menstruation in adolescent girls, are the most common causes. Vegetarians are also at a greater risk for iron deficiency.
From Good Kids, Bad Habits: The RealAge Guide to Raising Healthy Children by Jennifer Trachtenberg.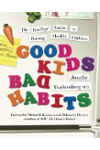 Continue Learning about Anemia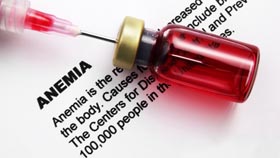 Anemia is the most common blood condition in the U.S. Anemia causes fatigue, weakness and shortness of breath. Although there are more than 400 types of anemia, they all have this same theme.