In general, a lack of iron-rich foods in the diet leads to iron deficiency. That, and menstruation in adolescent girls, are the most common causes. Vegetarians are also at a greater risk for iron deficiency.
From Good Kids, Bad Habits: The RealAge Guide to Raising Healthy Children by Jennifer Trachtenberg.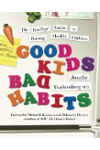 Iron deficiency is caused by a lack of iron intake. If a child is not eating foods that are either iron-fortified or are a natural iron source, then he or she is at risk for an iron deficiency. A common scenario is when a child is exclusively breastfed. Breast milk has iron but very little can be converted to a useable form. If after four to six months the infant is not fed iron-fortified food, or changed to drinking cow's milk formula, there may be a risk of developing iron deficiency anemia.
Continue Learning about Anemia