While many practitioners of complementary and alternative medicine (CAM) were once able to work without licensing or proof of formal training (at least by U.S. standards), that's no longer the case for many of them.

As doctors and smart patients discovered that specific alternative treatments were highly effective (tugging them closer to the mainstream medicine category), medical groups created credentialing standards for them. Requirements vary from state to state, so the health commissioner's office in your state should be able to tell you the credentialing standards for specific alternative medicines and therapies.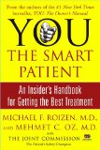 This is a very important question. Every Alternative Medical Field has a licensing process. Education, clinically supervised patient contacts, testing and board certification. It is very important to make sure your practionare has graduated from an accredited school and completed the board licensing process.
Continue Learning about Alternative Medicine