The more that healthy tissue is subject to allergic inflammation, the more likely it is to sustain permanent damage. Therefore, we must do everything we can to avert allergic attack in the first place, and then to minimize its severity.
The allergic response is a cyclical process with escalating consequences. Our clinical focus now, and the focus of science in the future, will be to interrupt the process at the earliest possible moment, so as to minimize the long-term dangers.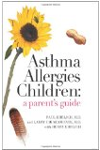 More About this Book
Asthma Allergies Children: A Parent's Guide
Asthma and allergies are at epidemic proportions. It doesn't have to be that way. Two experienced pediatric allergists tell everything a conscientious parent needs to know about these conditions,...
Continue Learning about Allergies Treatments