As our body ages, it undergoes significant physiological changes. One such change is a shortening of
connective tissue. A shortening of ligaments, fascia, tendons and capsules can reduce range of motion of moveable joints by as much as 25%. Stretching can prevent the shortening of this tissue and allow older adults to maintain flexibility.
As we age, our muscles and tendons naturally become shorter. This leads to abnormal muscle firing, decreased joint range of motion, and an increased potential for injury. We can prevent these changes by stretching daily. Yes, I said daily. It does not take long, and you may perform stretches anywhere, not just in the gym.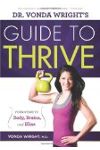 Continue Learning about Aging & Fitness