You can't live forever, but you can live well, reduce arthritic pain, maintain your mobility, help prevent dementia and Alzheimer's, and minimize the limitations of aging far into your senior years. Exercise can do all that. This is especially important as the population of seniors grows. Here's what the newest research tells us:
Regular exercise decreases the likelihood of developing arthritis-related disabilities. For those with arthritis, not exercising can make consequences of the disease worse.
Men and women -- aged 65 years and older -- who exercise have a lower risk of losing mobility.
Brain function improved for older women who walked only 1 1/2 hours per week.
The fitter you are, the lower the risk of brain function decline.
Active women aged 54 to 79 years have a 30% less chance of suffering from incontinence than less active women.
Exercise can significantly reduce arthritis pain in older women.
Working out for as little as 15 minutes three days a week reduces the risk of dementia and Alzheimer's by 40%.
Regular exercise reduces mortality rates by 25% to 33% and increases life expectancy by 1 to 2 years by age 80.
Fit men have one-third the risk of death from a heart disease.
Unfit men have a 39% risk of death from cardiovascular disease and 44% risk of all-cause mortality.
Vigorous physical activity reduces the risk of dying by 6% to 9%.
Fit people have a death rate four times lower than the unfit.
Exercise is crucial in aging. According to Dr. Caleb Finch and many other scientists, exercise can actually reverse many of the changes of aging. It improves muscle power, endurance, and reaction time. It increases bone density and improves posture. Exercise is a natural antidepressant and mood elevator.

To be effective, exercise must increase the heart rate to about 50% above normal. Vigorous exercise increases the heart rate to 85% over normal. You must exercise for at least twenty minutes, three times a week. To stimulate muscle growth, the exercise must tire the muscle. Any exercise will work.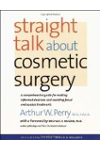 Aging experts nearly universally believe that exercise just might be the proverbial silver bullet when it comes to preventing the infirmity and disease that is too often the hallmark of our later years. While you can reap the benefits of physical activity at any age, the best time to start is right now. The earlier you integrate healthy behavior patterns into your life, the easier it is to continue it as you grow older.

If you're planning to take up a new exercise program to reduce the health risks posed by age-related changes down the road, check with your healthcare professional first. Then make sure you integrate some form of strength training into the program. We all lose muscle mass as we age -- there's no way around that. But the more muscle mass you have as you age, the less that loss will affect you overall, reducing your risk of independence-ending falls and arthritis.
Continue Learning about Aging & Fitness