If you're adopted, ask your adoptive parents if they received any medical information about your biological parents at the time of your adoption. Adoption agencies also may have family medical information on file. If you were adopted through an open adoption process, you may be able to discuss your family's medical history directly with members of your biological family.
Researching and compiling your health history isn't an easy job when you have your blood relatives close at hand, or at least accessible in your address book. But what if you're adopted? Or if you've adopted a child and want to know his or her health history? Thousands of people face this hurdle each year in compiling a health history. Luckily, it's becoming a bit less difficult to get the information you need.

For the past several years there's been a trend in domestic adoptions toward openness. In other words, the adoptee, birth parent (one or both), and adopting family all have a degree of contact with one another and share relevant information, including health history. Recent laws have helped unseal files, too.

Of course, many adoptees and adoptive parents still have no such contact or any records whatsoever, for a host of different reasons, and come up empty even after checking with the adoption agency (always the first place to contact on this mission). In this case, they should contact their state department of health and human services to see if any birth records exist and also examine the various registries that attempt to link birth families and adopted persons.

Remember there's no need for a tearful, emotional reunion if that's not wanted; these registries often connect adoptees and birth parents for the sole purpose of gathering health information.

What about international adoptions? Some countries are just beginning to open their records, and the adoption agency and country consulate's office can be a starting point for investigation.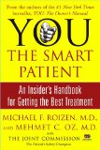 Continue Learning about Adoption