The average man achieves orgasm in three to five minutes; it can take a woman four times as long. This is one reason many women don't achieve orgasm in every sexual encounter. If they feel pressured to have an orgasm, it can make a sexual encounter more stressful than tax day. And that just about guarantees a woman won't have an orgasm.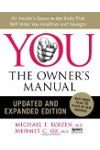 Continue Learning about Achieving Orgasm

A satisfying sex life doesn't require orgasm, but having an orgasm has its own rewards. Knowing your body and what gives you sexual pleasure can help you communicate your needs to your partner, enhancing sexual intimacy and helpin...
g you to climax. Sometimes delayed ejaculation, or premature ejaculation, may affect the male orgasm. Being open with your partner and your doctor can help solve any sexual problems. Learn more about achieving orgasm with expert advice from Sharecare.
More