Lay on the floor holding a physioball. Keep your core engaged and spine in neutral alignment. With your arms extended over your head hold the ball bend at the wait and bring your hands holding the ball towards your feet. Transfer the ball towards to your feet and slowly back down. Repeat transferring the ball back to your hands.
Continue Learning about Ab/Core Exercises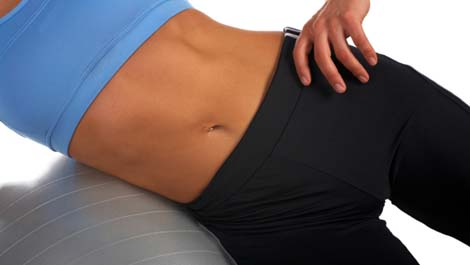 Sit-ups and crunches are a good exercise to help strengthen your core and to flatten your tummy. There are many variations of exercises that can target the obliques and lower abdomen to trim away belly fat and give you a long lean ...
n look.
More