What's the Best Workout for You?
Learn how discovering your exercise personality can help you find a workout routine to stick with and enjoy.
Medically reviewed in October 2022
Updated on October 6, 2022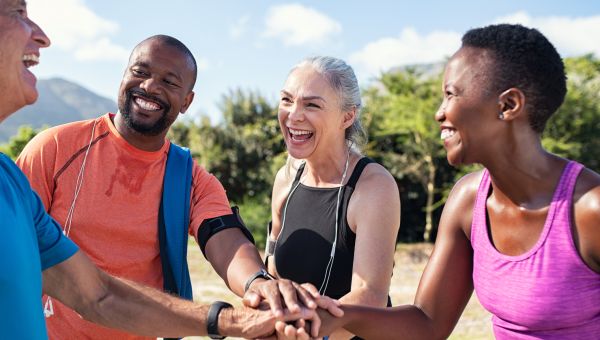 1 / 9
Do you find yourself making up excuses not to exercise? If so, you're just like the rest of us.
But you also probably know that regular exercise is one of the biggest defenses against chronic health conditions like diabetes and heart disease, and it also helps you maintain a healthy weight and ease stress. To find success with your workout routine, it helps to find a routine that works for you, given your tastes and life circumstances.
Whether you enjoy running and walking or team sports and water activities, you can find an exercise plan that fits. Find out which exercise personality sounds most like you and get suggestions to match your needs. 2 / 9
You're outgoing
If you love being around people, give fitness classes a try. A fitness class or other group workout can provide social interaction and can help you make new friends and keep you motivated.
Larry Cheskin, MD, a gastroenterologist who specializes in obesity and weight management at Johns Hopkins University in Baltimore, says that a group approach to weight loss typically benefits everyone involved. "Exercising with friends can provide a distraction and good company for what might otherwise be a more boring task," Dr. Cheskin says. And studies have found that support from people sharing the same experiences and struggles can enhance weight-loss outcomes.
Start by finding a class that fits your ability level, from bootcamps to Pilates to your local running club.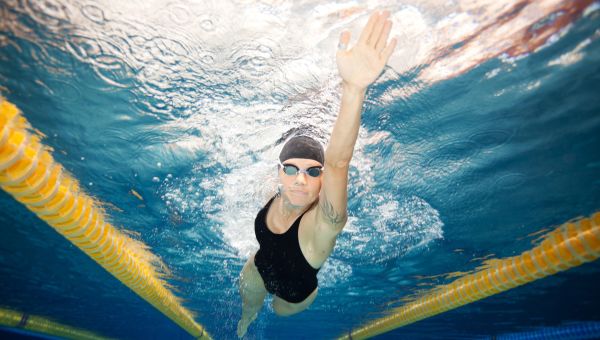 3 / 9
You enjoy alone time
If you see exercise as alone time, consider hitting the pool for a swim. With your head underwater, swimming allows you to focus on each stroke without distractions. Pool exercises, like water aerobics and pool walking, are also great workouts for people with diabetes and other health conditions. Because water exercise is a low-impact activity, it can be beneficial for people with arthritis, and it's safe even for those with diabetic neuropathy who experience weakness, numbing, or tingling in their hands and feet.
"The water provides resistance that works every muscle you move," says Mike Clark, DPT, chief science advisor at the National Academy of Sports Medicine. "At the same time, swimming is easy on your joints. Water's buoyancy reduces your body weight up to 90 percent." 4 / 9
You like competition
Team sports are great for people who love the thrill of competition and need to focus on something beyond fitness. Many people enjoy the variety of team sports, which can range from softball and soccer to basketball, volleyball, hockey, Ultimate Frisbee, and more.
"Don't be discouraged by the fact that you don't consider yourself a great athlete or that you haven't played a team sport in years," says Casey Smith, Director of Player Health and Performance for the NBA's Dallas Mavericks. "Go out there, lace 'em up, and don't be afraid to have some fun!" Team sports are usually safe for people with health conditions, but remember to get approval from your healthcare provider (HCP) before signing up, just to be sure. 5 / 9
You're calm and relaxed
If you enjoy a more relaxing workout, try yoga. This ancient practice balances your body and mind through stretching, breathing techniques, and meditation. A core component of the practice is listening to your body and cultivating awareness.
Yoga can help improve balance, strength, and flexibility, as well as relieve stress. It's been tied to a range of health benefits, including weight loss, better management of chronic conditions like asthma, improving chronic pain, relieving depression or anxiety, and helping people quit smoking. The various types of yoga—from gentle, restorative Hatha yoga to the more challenging, heated Bikram yoga—make it suitable for different levels and abilities. 6 / 9
You have a need for speed
If you want to move faster than your feet allow, hop on a bike. Cycling is good for people who enjoy speed and freedom. It's also a low-impact exercise that's easier on your joints than running. Remember road safety: always wear a helmet that fits properly, follow traffic rules, keep your bike properly maintained, and wear brightly colored clothing or reflective gear.
If you're not comfortable riding on the road, ride a stationary bike or consider a spin class. Spin classes crank up the intensity, so it's important to know your ability and cardiovascular endurance before participating. If you have a health condition, consult with your healthcare provider (HCP) so you'll know how to safely have fun in class. 7 / 9
You like structure and routine
If you prefer structure and routine, practice strength training. Strength or resistance training uses your body weight, free weights, or gym equipment to strengthen muscles. The repetition of exercises helps you create a clear, structured workout each time.
To begin a safe strength-training routine, Clark says you should start light, watch your form, and watch your speed. Proper alignment and posture are very important for injury prevention. A regular weight-training program may help you build muscle, lose fat, and manage blood sugar levels. Combine two or more days of strength training with 150 minutes per week of moderate-intensity physical activity (like brisk walking), and you'll be meeting the U.S. Department of Health and Human Services' weekly recommendations for physical activity.
Note that strength or resistance training may not be safe for people with eye conditions like glaucoma (increased pressure inside the eye). If you have eye problems, check with your HCP before starting strength training. 8 / 9
You get bored easily
Hours at the gym? Forget about it. If your attention span is pulling you outside, go for a hike. Fresh air and the great outdoors might be the best way for you to enjoy your time being active. Green trees, animals, and plants can provide distraction and keep you from getting bored, and nature just may be good for your health.
A hilly or fast-paced hike can really get your heart rate up. The National Park Service suggests knowing your limits and planning out the trails you'll take before getting started, bringing a friend along for safety, and investing in a good set of hiking shoes to protect your feet. When setting out on a hike, be sure to pack a first aid kit and plenty of food and water, especially if you are going for a long distance. 9 / 9
You need a goal
Are you action-oriented and focused on results? Go for a run. Running is one of the best workouts for goal-setting as you work toward longer distances and faster times. Running is actually a good fit for many personality types. You can run with a group, run solo, be competitive, or just run for leisure. And going for a run can be both a physical and mental workout. You can set goals along the way, like signing up for a 5K race or aiming for a running time. If you're just starting out, work up to running for five minutes without stopping and build from there. Replay Slideshow
Slideshow sources
Borek AJ, Abraham C, Greaves CJ, et al. Group-Based Diet and Physical Activity Weight-Loss Interventions: A Systematic Review and Meta-Analysis of Randomised Controlled Trials. Appl Psychol Health Well Being. 2018 Mar;10(1):62-86.
National Center for Completmentary and Integrative Health. Yoga-What You Need to Know. Last updated April 2021.
United States Department of Transportation. Bicycle Safety. Accessed October 3, 2022.
Jansson AK, Chan LX, Lubans DR, et al. Effect of resistance training on HbA1c in adults with type 2 diabetes mellitus and the moderating effect of changes in muscular strength: a systematic review and meta-analysis. BMJ Open Diabetes Res Care. 2022 Mar;10(2):e002595.
US Department of Health and Human Services. Physical Activity Guidelines. Accessed August 3 2022.
Li Y, Li S, Wang Y, et al. Effects of isometric resistance exercise of the lower limbs on intraocular pressure and ocular perfusion pressure among healthy adults: A meta-analysis. J Fr Ophtalmol. 2021 Dec;44(10):1596-1604.
National Park Service. Hike Smart. Last updated August 7, 2020.
Ufholz, K. Peer Support Groups for Weight Loss. Curr Cardiovasc Risk Rep. 2020; 14(19).