7 Anti-Aging Foods to Try Today
There may not be a fountain of youth, but picking certain nutrient-rich foods may help you slow down the clock.
Medically reviewed in April 2021
Updated on February 18, 2022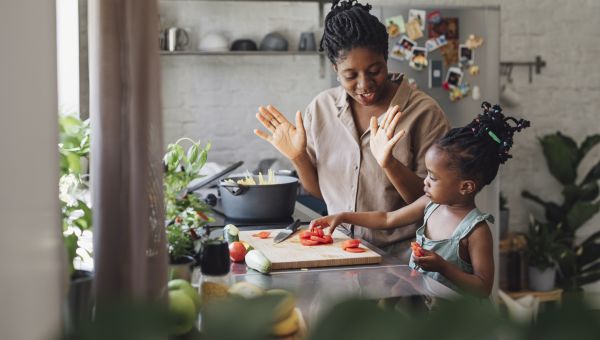 1 / 8
Are you ready to live younger? Good! Eating a diverse diet, including four servings of fruit per day, can help make your RealAge up to 6.1 years younger. What's more, a February 2022 study published in the journal PLOS Medicine found that eating healthier in midlife can extend your life by up to 8 years, and you may get an even bigger benefit if you start making these healthy changes when you're young. From berries and nuts to salmon and spinach, be sure to include these seven anti-aging powerhouses in your diet.
"They're the cream of the healthy-foods crop," says Elizabeth Somer, RD, author of 11 books, including Age-Proof Your Body and Eat Your Way Sexy.
Correction: A previous version of this article conflated the titles of Elizabeth Somer's books into one title. The two book titles are, in fact, Age-Proof Your Body and Eat Your Way Sexy.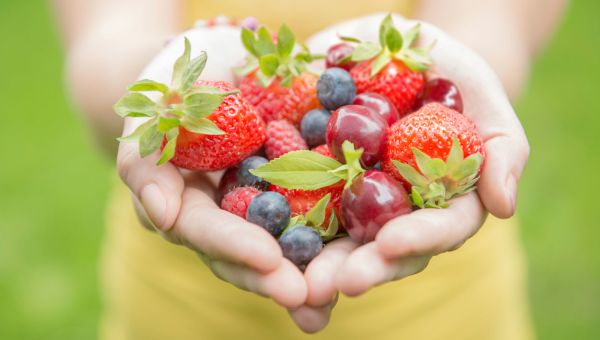 2 / 8
Antioxidant-Rich Berries
Ounce for ounce, berries have more protective anti-aging plant antioxidants than almost any other food. Antioxidants help prevent cell damage. "These compounds not only lower your disease risks, they help prevent memory loss," Somer says. Aim to eat a cup of berries—any kind, fresh or frozen—at least three times a week. Since berries are high in filling fiber, they may also help curb weight gain.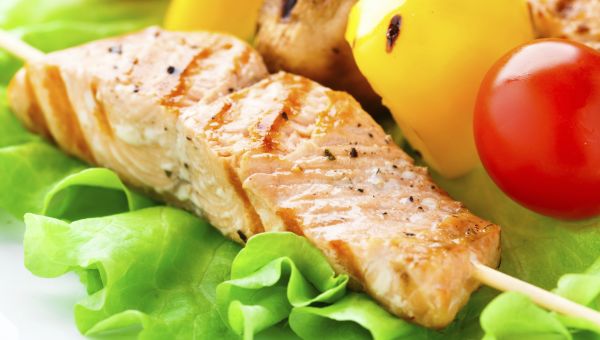 3 / 8
Heart-Healthy Salmon
Salmon is a prime source of omega-3 fatty acids, the healthy fats that fend off heart disease and help keep your skin supple. This superfood is also high in essential vitamins and minerals. The average 3.5-ounce portion of salmon has at least 20 percent of the recommended daily values for vitamins B3, B5, B6, B12, selenium, vitamin D, and vitamin E. Aim for two servings a week.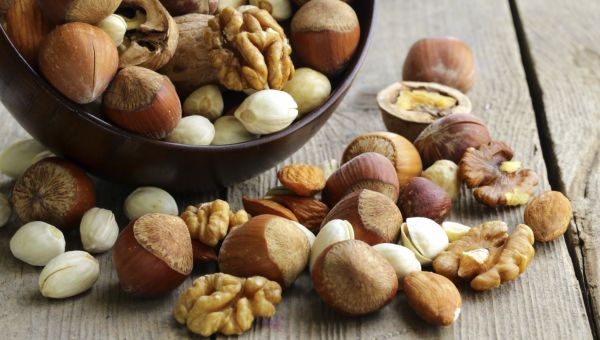 4 / 8
Protein-Packed Nuts
You know that nuts are excellent sources of protein. They also boast magnesium and vitamins B and E, which may help reduce risk of heart disease and cancer. Yes, nuts are high in fat, but it's primarily in the form of monounsaturated fat, the heart-healthy kind. Eat up to five 1-ounce servings of nuts per week to reap their benefits. A 1-ounce serving is equivalent to 18 medium cashews, 24 almonds, 35 peanuts, 15 pecan halves, or 8 medium Brazil nuts.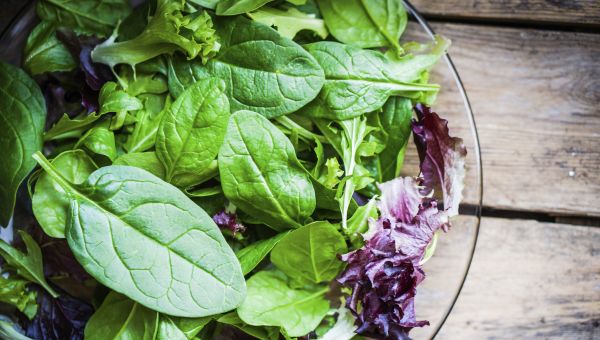 5 / 8
Dark Leafy Greens
It's almost impossible to meet all your nutritional needs without eating some dark leafy greens, such as spinach, romaine lettuce, collard greens, kale, and chard. They're huge sources of fiber, vitamins C and K, folate (a B vitamin that guards your heart and memory), lutein (a vision protector), and four essential minerals: calcium, magnesium, iron, and potassium.
Leafy greens also deliver a hefty supply of anti-aging vitamin A, which helps keep your skin soft and supple. Go for at least two servings a week (or even better, every day), which translates to about 1 cup cooked greens or 2 cups raw greens. The darker, the better. 6 / 8
Fiber-Rich Whole Grains
Whole grains have significantly more fiber, magnesium, zinc, chromium, and vitamins E and B6 than refined grains. Whole grains are a nutritional workhorse, helping to prevent the same health problems that refined grains can contribute to, such as heart disease, cancer, diabetes, hypertension, and even obesity. Ideally, all six of your daily recommended grain servings should be whole grains, but if you're just getting started incorporating whole grains into your diet, aim for at least three.
What counts as a serving? One slice of whole-grain bread, a half-cup of cooked grains such as brown rice or quinoa, or a cup of whole-grain cereal. 7 / 8
Yellow and Orange Vegetables
Deep-yellow-orange vegetables are a significant source of beta-carotene, a form of vitamin A. They also contain nutrients like flavonoids, lycopene, vitamin C, and potassium. These can help lower blood pressure, lower LDL (aka "bad" cholesterol), protect eye health, and fight harmful free radicals in the body. Aim for 5 to 6 cups per week of foods like carrots, squash, sweet potatoes, red peppers, and tomatoes. 8 / 8
Yogurt
Plain low-fat or nonfat yogurt is a terrific source of B vitamins, protein, calcium, and—if it has active cultures—the healthy bacteria known as probiotics, which can help crowd out disease-causing germs in the gut. Enjoy three servings of dairy per day, such as 1 cup of yogurt, 1 cup of milk, or 1 ounce of cheese. Replay Slideshow
Slideshow sources
Fadnes, Lars T., Okland, Jan-Magnus, Haaland, Oystein A. et al. Estimating impact of food choices on life expectancy: A modeling study. PLOS Medicine. February 8, 2022.
Johns Hopkins Medicine. Berry Good for Your Heart. Accessed Feb. 11, 2022.
Harvard Health Publishing. Making one change — getting more fiber — can help with weight loss. Last Reviewed: Feb. 17, 2015.
Global Salmon Initiative. Nutrition. Accessed Feb. 11, 2022.
Cleveland Clinic. Nutrition: Nuts & Heart Health. Accessed Feb. 11, 2022.
Eat Right. Academy of Nutrition and Dietetics. How to Get Your Kids to Eat Dark Leafy Greens. Last Reviewed: July 1, 2020.
Harvard T.H. Chan School of Public Health. Whole Grains. Accessed Feb. 11, 2022.
Whole Grains Council. How Much Whole Grain is Enough? Accessed Feb. 11, 2022.
A Healthier Michigan. 10 Reasons to Eat Orange and Yellow Fruits and Veggies. Last Reviewed: March 29, 2011.
University of Nebraska Lincoln. MyPlate: Vegetable Group. Last Reviewed: June 2012.
Harvard T.H. Chan School of Public Health. Yogurt. Accessed Feb. 11, 2022.
American Heart Association. Suggested Servings from Each Food Group. Last Reviewed: Nov. 1, 2021.
Harvard Health Publishing. Harvard Medical School. Vitamin A and your bones. March 9, 2014.