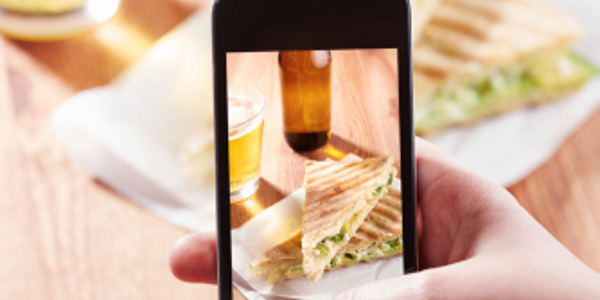 Losing weight and sticking to a diet and fitness plan is tough. But I've seen from my personal experience with clients that it's much easier to stick to the plan if you have a support system. And many studies I've been reading recently show how people are increasingly turning to social media for that support.
From Facebook to Instagram, social media offers quick, convenient, and almost unlimited access to motivation and encouragement. I have seen people use social media in several different ways to stick to their plan: posting their final goal so friends and family can hold them accountable and watch their progress, keeping a diary of their ups and downs, and posting photos of healthy food and exercise. It can make losing weight seem less like a solo journey and more like a fun event.
Not sure how to begin using the social media world to bolster your weight loss goals? Our Transform YOU Photo Contest is the perfect place to start. While you're working out this weekend, snap a photo of yourself and submit it to Sharecare's
Facebook
,
Twitter
or
Instagram
page with the hashtag #TransformYOU in the caption.
We'll even provide you extra motivation: when you submit a photo to our contest you'll be eligible to win one of three Fitness Prize Packs, with equipment and gear chosen specifically by me to help you on your fitness journey.
This phase of the contest ends Sunday at midnight so get those photos in! The winners will be chosen next week, so watch Sharecare's social media for the announcement. And look out for more Transform YOU photo challenges in the weeks ahead; I personally can't wait to see what our Transform YOU participants have to show us!
You can find more details about the Photo Contest
here
. And click
here
to sign up for the FREE Transform YOU weight loss program.