one platform: cardiac reversal
---
Take control of heart disease
Ornish Lifestyle Medicine™ by Sharecare is the first and only program that is scientifically proven to reverse the progression of heart disease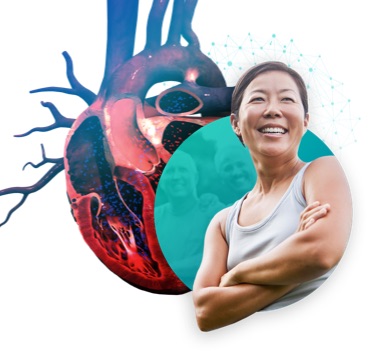 The leader in lifestyle medicine
The program is reimbursed by Medicare and many other commercial payers, offered in more than 14 states, and delivered with a turnkey process that is optimized by years of operating knowledge. Most importantly, since 2014 alone, it has helped thousands of people from across the country take their lives back.
When you make big changes, you get big benefits. And you feel so much better, so quickly, that – for many people – those choices are worth making. Not only to live longer, but live better.
WHY ORNISH LIFESTYLE MEDICINE
93.5%
Ornish Lifestyle Medicine
attendance rate
35+
Years of research by Dr. Dean Ornish
proving that heart disease progression
can be reversed
$17K+
Average savings-per-participant
over a three-year period
*2004 savings
How does this therapy work?
In short, it works by helping participants optimize four important areas of their lives:
Participants make these lifestyle changes within small and consistent groups of people (called cohorts) who understand each other's health struggles and share each other's goals for the future. These cohorts are led by unchanging teams of expert clinicians, who—over the course of 18 four-hour sessions—guide participants through comprehensive lifestyle changes and help them reverse the progression of their heart disease.
Join the movement
With the growing consumer demand for lifestyle medicine and the industry's shift towards a value-based model, there has never been a better time to partner with Ornish Lifestyle Medicine. We hope that you'll join us on the forefront of the healthcare movement.