Managing your chronic yeast infection can be easy if you make sure to follow your doctor's treatment regimen. Take your medication as prescribed and contact your doctor if it is not working. If treating yourself with an over the counter cream or suppository is unsuccessful, contact your doctor to obtain a more effective medication. Avoid situations that can actually cause chronic yeast infections to occur.
Continue Learning about Yeast Infections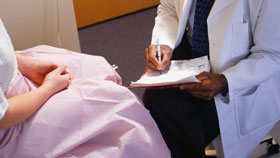 Vaginal yeast infection is the most common yeast infection. Men can get yeast infections too, and people with diabetes or compromised immune systems may also get yeast infections. Some are not genital infections, but can affect th...
e mouth or other parts of the body. Treatment is either a topical application or an oral medication. Learn more about yeast infections from our experts.
More