According to the CDC and Dietary Guidelines for Americans, it is recommended for women to limit alcohol intake to one drink per day. This means one 12-oz glass of beer, one 5-oz glass of wine or one 1.5-oz shot of hard liquor per day.
The U.S. guideline for moderate drinking by women is to have no more than one drink a day. Canadian guidelines are similar, recommending no more than nine drinks a week for women.
It is not wise to drink in these situations:
If you are pregnant or breast-feeding
Before you drive or perform tasks that pose a risk to the safety of yourself or others
If you are taking medication that reacts negatively with alcohol
If you have medical problems that are likely to get worse if you drink alcohol
If you have problems with addiction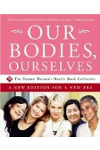 Continue Learning about Women's Health

Did you know that women are more likely to seek medical care than men? Sexual health needs, like pregnancy and contraception, often necessitate early visits to a doctor. But as we age, various health issues affect women more than ...
men, including depression, weight problems, and certain types of arthritis.In order to maintain your health and wellness, make sure you get an annual checkup.
More