There's no dispute that a large chunk of society spends a lot of time thinking about (and a lot of attention focusing on) breasts. Hef and Victoria's Secret have made millions off them. While there's no scientific evidence showing that size and shape have any correlation with reproductive success, researchers have uncovered interesting info about how breasts are perceived. Turns out that medium-sized breasts evoke the most favorable ratings (from both male and female reviewers). And the viewers even went so far to make psychological assessments about women based on their breast size. Smaller-breasted women were rated as competent, ambitious, intelligent, moral, and modest. Big-boobed women? The exact opposite.
What's also interesting is that breast size also complements waist-to-hip ratio; it's the total package that influences whether a woman is judged as attractive, feminine, and healthy. Large breasts consistently enhanced the attractiveness ratings of both slender and heavy figures, as long as they had a low waist-to-hip ratio. If a woman had a high waist-to-hip ratio, large breasts appeared to decrease the attractiveness ratings. The one instance where large breasts raised the attractiveness ratings of a high waist-to-hip ratio figure was when she was heavy. This may have occurred because large breasts can make a woman look as if she has a lower waist-to-hip ratio than she actually does. The cause: A perceived shift in her proportions, created by the large bust-line.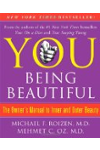 Continue Learning about Women's Health

Did you know that women are more likely to seek medical care than men? Sexual health needs, like pregnancy and contraception, often necessitate early visits to a doctor. But as we age, various health issues affect women more than ...
men, including depression, weight problems, and certain types of arthritis.In order to maintain your health and wellness, make sure you get an annual checkup.
More