Develop intimacy. Intimacy is very important to good health. It probably relates to the nurturing that takes place when we share our deepest selves. Intimate relationships are the most gratifying.
However, many people have a hard time developing a truly intimate relationship - especially with their spouse. Here is a simple tip that I have found to help nourish intimacy. Take a walk together. Moving together physically really opens up communication. It has to do with body language and a phenomenon called "mirroring and matching." Adopting another person's speech, body language, or behavior triggers our subconscious to develop a feeling of rapport. The next time you are in a restaurant, take a look around and notice how many people (especially lovers) are mirroring and matching. You'll be amazed. Try using mirroring and matching to your advantage to enhance intimacy. It is very powerful. If you have few intimate relationships in your life, you need to reach out and establish more friendships. Here are three additional tips you may find useful.
Attend workshops, seminars, and classes you are interested in. You will find people who share your beliefs and interests - fertile ground for developing supportive friendships. Become a volunteer at a local hospital, a school, a nursing home, or any other place where you can really make a difference. Get a pet. A relationship with a pet can be almost as positive as human relationship. Studies have shown that owning or caring for a pet can relieve loneliness, depression, and anxiety, and even promote a quicker recovery from illness.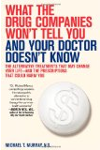 Continue Learning about Intimacy