Your short-term goal is to get adequate nutrition. This promotes good wound healing. You certainly do not want to start a very low calorie diet.

You can figure out about how many calories you need per day like this:

Step 1
Multiply your weight (in pounds) by 4.35. Add 655.

Step 2
Multiply your height (in inches) by 4.7. Add this to your Step 1 total.

Step 3
Multiply your age by 4.7. Subtract this from your Step 2 total.

Here is an example for someone who weighs 185 pounds and stands 6' tall:

Step 1
185 pounds x 4.35 = 804.75 + 655.00 = 1,459.75

Step 2
72 inches x 4.7 = 338.4 + 1,459.75 = 1,798.15

Step 3
47 years old x 4.7 = 220.0

1,798.15
- 220.00
1,578.15 is the approximate number of calories needed per day

Also, be sure to get enough protein in your diet. It doesn't take much — about 6 ounces of protein is enough.

Any exercise that you are able to perform will help your recovery. Your foot injury might prevent you from walking right now. This is a good chance to increase your arm strength. Don't over do it. Use light resistance with many repetitions of arm exercises.

Also, you should try to strengthen your thigh muscles. While sitting, straighten one leg and hold for 5 seconds. Then lower your foot back to the ground. Repeat this 8 to 12 times. Then do the same exercise with the other leg. Aim to do this three times per day.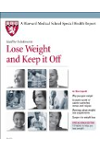 Continue Learning about Weight Maintenance