If you take note of the little steps you've successfully accomplished you'll reassure yourself that you can make it the rest of the way. Make notes on a calendar or in a journal dedicated to your weight success. Create a point system or buy stickers and put gold stars on the days that you completed at least three of your desired fitness activities, when you've eaten 5 servings of vegetables, or even when you resisted temptation. At the end of the week, count up your gold stars, if you get 10, 15 or 20 in a week, reward yourself. This process is going to help you reprogram your mind, body and soul for weight success, and success in other parts of your life. Truth be told, the self- empowerment you'll gain as you acknowledge significant milestones while reaching for your goal will motivate you and inspire you to be a better you!

Continue Learning about Weight Loss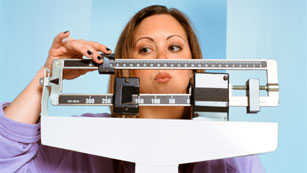 You know that to lose weight you need to burn more calories than you take in. There are only two ways to do this: reduce the number of calories you take in or increase the amount of calories you burn each day. Once you learn to do ...
this, it will be easier to maintain your weight.
More