It's important to remember that, like any addiction, an addiction to animal products is both physiological and psychological. The culture and family traditions have held that indulging in meat and dairy and eggs is good and right. And omnipresent marketing and advertising campaigns constantly tell us that we should feel good about eating animals. So while it's certainly critical that we take responsibility for our current state of health, we should also give ourselves a bit of a break.
Continue Learning about Weight Loss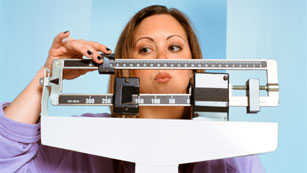 You know that to lose weight you need to burn more calories than you take in. There are only two ways to do this: reduce the number of calories you take in or increase the amount of calories you burn each day. Once you learn to do ...
this, it will be easier to maintain your weight.
More