How much water do I have to drink to help me lose weight?
Experts are recommending up to 12 cups (96 ounces) of water a day, but for most people, 8 (64 ounces) cups is more realistic. Take it one step at a time by drinking just a cup of water more per day than what you're used to. Then for every 3 weeks, increase your intake of water by one cup until you reach all 8 cups a day. Good Luck!

For more helpful tips on weight loss go to: www.weight-loss-plans-4-you.com
Continue Learning about Weight Loss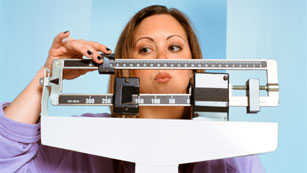 You know that to lose weight you need to burn more calories than you take in. There are only two ways to do this: reduce the number of calories you take in or increase the amount of calories you burn each day. Once you learn to do ...
this, it will be easier to maintain your weight.
More