Making food forbidden only makes it more tempting. If you have a particular craving, satisfy it. Of course, this doesn't mean that you can eat whatever you want, in whatever quantity, whenever you want it. Practice good eating habits and portion control, but if you're craving mac 'n' cheese, there's no hard, fast rule saying you can't have any. However, try updating your recipe for a healthier and still tasty alternative.
This content originally appeared on
doctoroz.com
Continue Learning about Weight Loss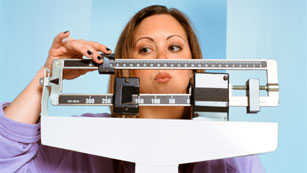 You know that to lose weight you need to burn more calories than you take in. There are only two ways to do this: reduce the number of calories you take in or increase the amount of calories you burn each day. Once you learn to do ...
this, it will be easier to maintain your weight.
More