A child's risk of being fat in adulthood increases due to poor sleep habits as a kid.

That's right: how well your kids sleep will have long-term effects on them. The relationship between sleep and obesity risk is much more intricate and "time-consuming" than previously thought. To think that a kid's sleep habits relate to his or her chances of being an obese adult is pretty astonishing. It's contrary to conventional wisdom to think that inadequate sleep in childhood has long-lasting consequences.

Let me spell out the good news: if you can help your child get a good night's rest, you can help your kid avoid being overweight or worse, obese later in life. I think it's much easier to get a kid to go to bed earlier than to get him or her to stop eating junk food on a consistent basis.


Continue Learning about Weight Loss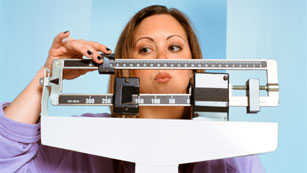 You know that to lose weight you need to burn more calories than you take in. There are only two ways to do this: reduce the number of calories you take in or increase the amount of calories you burn each day. Once you learn to do ...
this, it will be easier to maintain your weight.
More