Foods with a high glycemic index cause a rapid rise in blood sugar and a rapid rise in insulin levels. Of course, if your body doesn't need all of that sugar, or fails to recognize the insulin to put the sugar into cells, then the sugar gets converted to fatty acids to be stored as FAT, thanks to insulin. So, for weight loss purposes, foods with a high glycemic index are to be consumed in limited quantities. Our bodies function best with a near constant level of energy (sugar and water) to use as needed. So, choosing foods with a low glycemic index that release sugar into the bloodstream gradually over time would help to keep blood sugar levels constant, and has been shown to help people lose weight and sculpt their bodies. Your goal is to keep your energy level constant without spikes in sugar or insulin.
Continue Learning about Weight Loss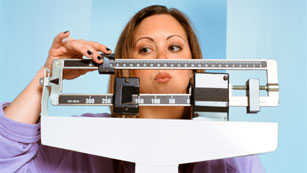 You know that to lose weight you need to burn more calories than you take in. There are only two ways to do this: reduce the number of calories you take in or increase the amount of calories you burn each day. Once you learn to do ...
this, it will be easier to maintain your weight.
More