Your blood sugar level is the amount of glucose from what you eat that's circulating in your bloodstream to provide energy to cells immediately or to be stored for future use. A well-balanced blood sugar level is crucial to maintaining your overall fitness and well-being, regulating your hormones, triggering your body to burn stored fat, and increasing your metabolism to help you lose weight.
Unfortunately, most people's blood sugar is not properly balanced. If you're getting too much glucose, it leads to high blood sugar levels, which your body can't break down and stores as fat. Ironically, not getting enough sugar can also lead to putting on extra pounds! Eating too little glucose can lead to a low blood sugar level, causing your body to go into "starvation mode" where it burns your lean muscle instead of the fat -- a double whammy to your system and your diet.
This content originally appeared on
doctoroz.com
Continue Learning about Weight Loss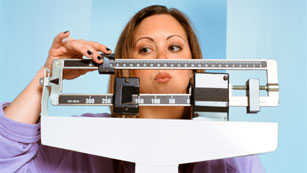 You know that to lose weight you need to burn more calories than you take in. There are only two ways to do this: reduce the number of calories you take in or increase the amount of calories you burn each day. Once you learn to do ...
this, it will be easier to maintain your weight.
More