An animal study suggests that being exposed to even just a little bit of light at night might make you fat. In the study, some mice were kept in darkness during the night while others were kept in dim lighting. And even though the mice in dim lighting weren't fed any extra food, by the end of 8 weeks they had gained 50 percent more body mass than the mice who were kept in darkness. The light-exposed mice also started showing signs of prediabetes. Researchers think the extra light at night may have altered the mice's levels of melatonin -- a hormone known to influence metabolism.
Continue Learning about Weight Loss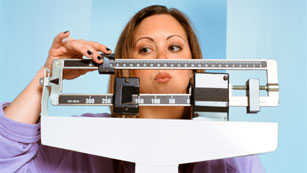 You know that to lose weight you need to burn more calories than you take in. There are only two ways to do this: reduce the number of calories you take in or increase the amount of calories you burn each day. Once you learn to do ...
this, it will be easier to maintain your weight.
More