A new study suggests that people who like to eat lunch late in the afternoon may have more trouble shedding pounds than those who dine earlier. The study, which was conducted in Spain, found that those who ate their lunch after 3 p.m. lost 25% less weight. Researchers aren't completely sure why a late lunch would lead to slower weight loss; however, one possibility is the negative effects of going too long between meals, which may slow the metabolism.
This content originally appeared on
doctoroz.com
Continue Learning about Weight Loss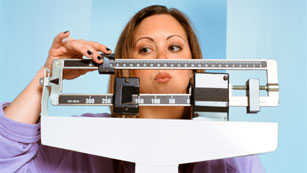 You know that to lose weight you need to burn more calories than you take in. There are only two ways to do this: reduce the number of calories you take in or increase the amount of calories you burn each day. Once you learn to do ...
this, it will be easier to maintain your weight.
More