If you really feel like you "need" to have sugar in your diet, you may have a dependency - or addiction - to it. In this video, psychologist Ramani Durvasula, PhD, discusses some signs and symptoms that may point to an actual addiction to sugar.
One of the surest ways to tell whether you're a sugar burner -- meaning your body is primarily running on glucose (sugar) for fuel -- is to be hungry every few hours. Constant cravings are another big sign that your diet is high sugar impact. Rather than completely eliminate sugar all at once (a surefire way to crash, burn and crave those blondie brownies your coworker brought in), I recommend gradually tapering and transitioning onto a low-sugar impact diet.
To investigate a possible addiction to sugar, you must assess your behavior and see how it's being affected by your sugar intake. In this video, research neuroscientist Nicole Avena, PhD, explains how you can figure out if you're addicted to sugar.
Continue Learning about Weight Loss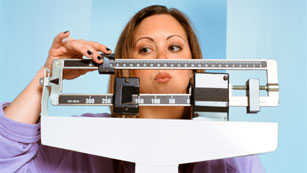 You know that to lose weight you need to burn more calories than you take in. There are only two ways to do this: reduce the number of calories you take in or increase the amount of calories you burn each day. Once you learn to do ...
this, it will be easier to maintain your weight.
More