Many times, support groups are not hard to find, and they can be waiting just around the corner waiting for you to discover them. Friends and family can make great support groups as long as they support what you are doing. You can search for a local walking club or join a gym with friends. If you don't have friends willing to join the gym, the gym itself can serve as a support group. Many of the individuals in the aerobics classes use each other for support and motivation. It is also becoming more and more common to find online support groups. These are great for sharing experiences and weight loss tips with like-minded individuals who can maybe provide sympathetic understanding.

Continue Learning about Weight Loss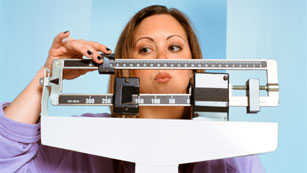 You know that to lose weight you need to burn more calories than you take in. There are only two ways to do this: reduce the number of calories you take in or increase the amount of calories you burn each day. Once you learn to do ...
this, it will be easier to maintain your weight.
More