My plan includes two cheat days during the week. Eat clean for three days (about 1500 calories per day with exercise), then cheat on the fourth day. You can go up to 1700 calories per day again with exercise. After your cheat day, go back to eating clean for two days, then finish the week with one final reward day.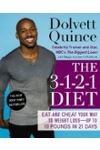 A cheat day should follow some guidelines. I have taken the guesswork out for you with my Fat-urday Cheat Plan. This entire day adds up to fewer than 1,400 calories, which means there is still wiggle room for your own treats. Indulge yourself once a week.
1. Choose Your Fat-urday Cheat Day. Decide at the beginning of the week which day you want to make your cheat day so you have something to look forward to. Make sure there are at least five days between cheat days.
2. Eliminate the Binge Temptation. Avoid eating in locations that can encourage mindless eating, such as in your car, while walking around the house or eating out of the fridge.
3. Have a Fat-urday Schedule. Even though you're taking a day off your diet, you should still stick to a structured meal plan. My Fat-urday Meal Plan includes three meals and two snacks that target different cravings.
Breakfast: Eat Your Cheat Fat. It's best to eat fat in the morning since it provides a good source of energy and fuel throughout the day, and you'll have plenty of time to burn it off. Eggs are full of good protein and will keep you full.
Order or prepare:
2 strips of turkey bacon
2 eggs
whole-wheat wrap
A.M. Snack: Eat Your Cheat Salt. Try brie or goat cheese on whole-grain crackers. Salt can cause fluid retention so it's best to have your salty snack early—and drink a glass of water to help flush out the sodium.
You'll need:
1 oz Brie or goat cheese
7 whole-grain crackers
grapes
tall glass of water
Lunch: Eat Your Cheat Carb. Carbs increase levels of serotonin, which make you feel full and reduce your desire for more carbs. Choose a healthy carb made with whole grains. Carbs also stimulate thyroid function, which turns on your metabolic thermostat.
Order or prepare: 1 slice of whole-wheat pizza topped with grilled chicken and veggies
P.M. Snack: Eat Your Cheat Sugar. Frozen yogurt with almonds or other nuts will give you an instant boost to help combat the post-lunch energy dip that often occurs around 3 p.m. Nuts add a good source of protein.
Order or prepare:
½ cup low-fat frozen yogurt
10 almonds
Dinner: Eat Your Cheat Protein. Go ahead and splurge on a steak. Always choose a lean cut and healthy roasted root vegetables instead of French fries. If you're cooking, cut parsnips, carrots and rutabagas into sticks and roast at 400° F for 25-40 minutes.
Order or prepare:
4-ounce lean strip steak
root veggie "fries"
This content originally appeared on
doctoroz.com
Continue Learning about Weight Loss