As with all individuals starting a weight loss program, safe, gradual and consistent changes of unhealthy habits to new healthy ones is what I recommend. This applies to nutrition as well as exercise. Pace yourself and trust the process. Focus on progress and not how much further to your goal.
Continue Learning about Weight Loss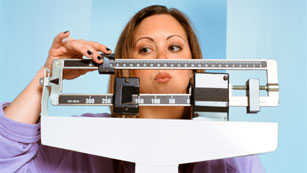 You know that to lose weight you need to burn more calories than you take in. There are only two ways to do this: reduce the number of calories you take in or increase the amount of calories you burn each day. Once you learn to do ...
this, it will be easier to maintain your weight.
More