If you want to lose or maintain weight, you should stop eating at least three hours before going to bed. In this video, surgery specialist James Rosser Jr., MD, shares a good rule of thumb with regard to when you should stop eating at night.
Is having a eating cut-off time at night the secret to weight loss? In this video, Dr. Oz guest Dr. Linda Lee discusses circadian rhythms and what eating habits are best for long-term weight loss.
Continue Learning about Weight Loss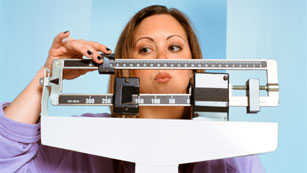 You know that to lose weight you need to burn more calories than you take in. There are only two ways to do this: reduce the number of calories you take in or increase the amount of calories you burn each day. Once you learn to do ...
this, it will be easier to maintain your weight.
More