It is a challenge to stay hydrated while traveling, especially because it is harder to carry liquids on planes these days. You can buy water after passing through security to supplement what you will be given on the plane. Having water available the morning after you get to your hotel can be a challenge. One tip is to fill your ice bucket prior to going to bed. A lot of the ice will melt overnight, and you'll have refreshing ice cold, usually filtered water when you wake up the next morning.

It is important not to be tempted by sweetened sodas or other beverages because of their high simple sugar and effective calorie content. Although most fruit juices have greater vitamin content than standard carbonated beverages, they are generally loaded with simple sugars and should be drunk sparingly or avoided. Vegetable or tomato juice might be a more practical substitute. Water -- carbonated or not -- with a squeeze of lemon remains a top choice for staying hydrated while traveling. Tea and coffee might have other merits, but both have natural diuretic qualities and are not great hydrating liquids.

Skim milk has more protein and fewer effective calories than many other commonly available beverages.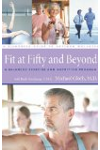 Continue Learning about Water & The Body