You should start taking prenatal vitamins three months prior to conception if you are planning pregnancy, or as soon as pregnancy is confirmed if your pregnancy was not planned. In healthy US women, the most important ingredient in prenatal vitamins is folic acid (at least 400 mcg daily) for prevention of birth defects. This is a good reason to plan your pregnancy.

It is actually a good idea to take a daily multivitamin (almost all have folic acid) even if pregnancy is not planned. Thus, your baby will be protected even during those times that you find yourself with an unplanned but welcomed pregnancy.
Experts recommend that women start taking folic acid, an important component of prenatal vitamins, at least three months before conception. That's because it's important for a woman to have sufficient amounts of folic acid already in her body from the second her baby starts to develop. Folic acid helps protect against neural tube defects, which are problems with the development of the brain and spinal cord. The neural tube develops during the first month of pregnancy.

If you're thinking of becoming pregnant, speak with your health-care provider about a daily prenatal vitamin.
If you're pregnant or thinking about getting pregnant, you probably have heard the instructions: Take folic acid. Why? That's because folate is essential for fetal development. Specifically, it helps prevent spina bifida, which happens when the neural tube -- a structure that encases the spinal cord -- doesn't fully close. That incomplete closure can happen near the neck or the buttocks and lead to walking problems.

Because the spinal cord fuses so early on, you need that folic acid in the first six weeks of development -- a time when many women might not even know they're pregnant. Ideally, you should take folic acid supplements or make sure you're getting enough folate from food if there's even a chance you could become pregnant or be pregnant already.

That's why I'd like you to start taking a prenatal vitamin with DHA at least three months prior to becoming pregnant -- or to be safe during all years when you might become pregnant. (When Canada added folate to flour and bread to increase intake among women who might not know they're pregnant, they saw birth defect rates drop.)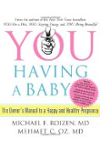 I tell all of my patients that they should start taking prenatal vitamins 2-3 months prior to becoming pregnant. This will help get the patient healthy as well as will increase their folic acid levels and will deter some congenital abnormalities (neural tube defects). The iron in prenatal vitamins can prevent anemia as well as vitamin C and zinc can help boost the patients immune system.
Continue Learning about Vitamins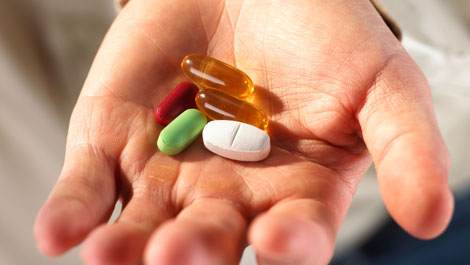 In the United States, the Food and Drug Administration (FDA) regulates vitamin supplements and provides recommended daily amount information. The FDA says that we should pay attention when considering vitamin supplements, because ...
frequently many different vitamins and minerals are combined into one product.
More