Vitamins are classified into two groups: water-soluble and fat-soluble. Water-soluble vitamins, which include all of the B vitamins, are easily absorbed into the body. If you consume more of a water-soluble vitamin than you need, the excess will be excreted, not stored. This means the risk of an overdose is low, but you have to constantly replenish your stock. Fat-soluble vitamins, such as vitamins A and D, require bile acids to help absorb them, but your body keeps stocks of the excess for ready use.

Fat-soluble vitamins are absorbed in the small intestines. Once in the body, they are stored primarily in the liver and in fatty (adipose) tissues. The fat-soluble vitamins include A, D, E, and K. Extra care must be taken to not consume these vitamins in excess because they stay in the body longer and can more easily lead to toxicity. A well-balanced diet will not lead to toxicity, but vitamin supplementation might.

Water-soluble vitamins, including vitamins C and B, are excreted much more quickly than fat-soluble vitamins, and they need to be replaced more frequently.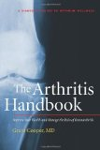 Continue Learning about Vitamins