There is some evidence that vitamin D may help some people combat the winter blues, which scientists call seasonal affective disorder (SAD). Some studies find that people with SAD are more likely to have low levels of vitamin D than the general population, and a few studies have found a benefit from vitamin D supplementation. But other studies have found no antidepressant effect. Vitamin D is an important vitamin, however. Making sure you are getting enough vitamin D is a good idea for your health in any case.

Vitamins can in fact help boost your mood and combat many of the emotions that we're all too familiar with during the holidays. Try some asparagus to get a dose of folic acid, which has been shown to fight sadness, or citrus fruits to get vitamin C that is thought to ward off stress. Even better, pop a few brazil nuts to get more than your daily dose of selenium, which can help prevent anxiety. Another powerful mood-boosting holiday food is salmon, which is rich in vitamin D that boosts levels of serotonin, a key neurotransmitter affecting our moods. Oily fish will also deliver omega-3 fatty acids which help the brain cope with depression. Finally, try some warm oatmeal in the morning for breakfast or as a snack throughout the day. It is rich in soluble fiber, which helps regulate blood sugar levels and can reduce irritability and crankiness.
Continue Learning about Vitamins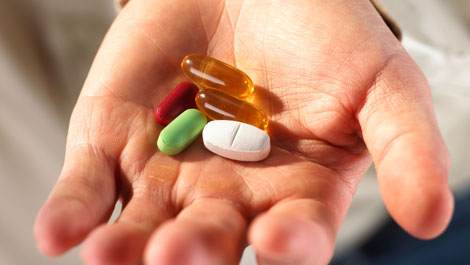 In the United States, the Food and Drug Administration (FDA) regulates vitamin supplements and provides recommended daily amount information. The FDA says that we should pay attention when considering vitamin supplements, because ...
frequently many different vitamins and minerals are combined into one product.
More