There is some evidence that taking vitamin K together with vitamin D may prevent hardened arteries, called arteriosclerosis, which happens when plaque builds up on artery walls, increasing the risk for heart attack and stroke. A study from the University of Maastricht in the Netherlands showed that blood vessel walls in postmenopausal women who took both vitamins K and D were more elastic than women who got vitamin D alone. However, there's been very little research into this combination of vitamins, so more data is needed to confirm the finding.

Continue Learning about Vitamins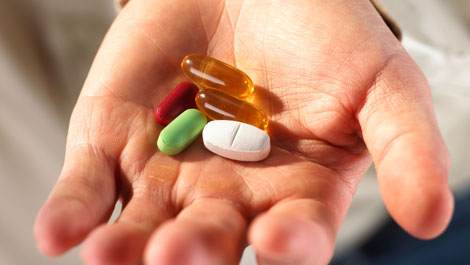 In the United States, the Food and Drug Administration (FDA) regulates vitamin supplements and provides recommended daily amount information. The FDA says that we should pay attention when considering vitamin supplements, because ...
frequently many different vitamins and minerals are combined into one product.
More