Common side effects include upset stomach and constipation. Allergic reactions are the major possible risk related to prescription prenatal, postnatal multivitamins, although the reactions are rare. Seek emergency care if you experience facial swelling, hives, itchy rash, or difficulty breathing. A woman being prescribed prenatal, postnatal multivitamins should tell her doctor about any allergies she may have before she starts taking them. Women who have allergies to fish or fish products especially should discuss this fact with a doctor before taking the vitamins.
Continue Learning about Vitamins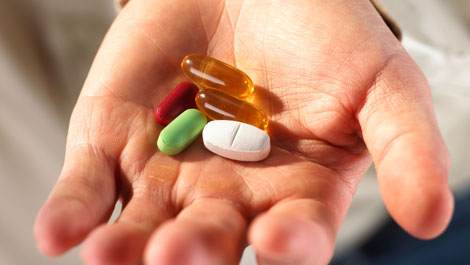 In the United States, the Food and Drug Administration (FDA) regulates vitamin supplements and provides recommended daily amount information. The FDA says that we should pay attention when considering vitamin supplements, because ...
frequently many different vitamins and minerals are combined into one product.
More