If you take other multivitamins within two hours of taking ICaps or you take a larger dose of ICaps than recommended, there is a risk of overdose. It is possible to overdose on iron, as well as vitamins A, D, E and K. Such overdoses can be life threatening. Seek medical attention if you believe you have overdosed or if you begin to experience symptoms of overdose. Symptoms of a vitamin overdose can include coughing up blood, bloody diarrhea, blood in your urine or stools, black and tarry stools, constipation, severe stomach pain, severe headache, severe back pain, muscle or joint pain, vomiting, warmth or a tingly feeling, appetite loss, weight loss, hair loss, peeling skin, pale skin, blue lips, changes in menstrual periods, easy bruising or bleeding, weakness, shallow breathing, weak or rapid pulse and convulsions.


Continue Learning about Vitamins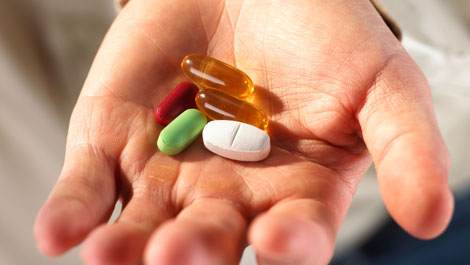 In the United States, the Food and Drug Administration (FDA) regulates vitamin supplements and provides recommended daily amount information. The FDA says that we should pay attention when considering vitamin supplements, because ...
frequently many different vitamins and minerals are combined into one product.
More