Many people who take supplements subscribe to the idea that "more is better" without carefully considering the arguments for or against their choices. They may take a handful of other supplements along with their multivitamin. At best, they may be wasting their money. At worst, they may be endangering their health.

Take vitamins C and A, for example. Once your blood level of vitamin C reaches the saturation point -- which occurs if you take about 200 mg per day -- your body usually gets rid of the excess in your urine. That's why vitamin C toxicity rarely occurs. However, people who consistently take too much vitamin A won't be as fortunate. Because fat-soluble vitamins remain in the body, they can more easily build to toxic levels. A pregnant woman who takes too much vitamin A risks birth defects to her fetus. Excess vitamin A also compromises bone health and blood clotting, and it can overstimulate your immune system.

Many consumers are spurred to take excessive doses by overenthusiastic news stories on the potential benefits of certain vitamins and minerals. Remember, though, that the good news from the latest study may eventually prove true, or it may be refuted by other studies. Often, promising test-tube and animal studies don't pan out in people. And certain types of human studies offer more definitive information than others. Sometimes, exciting results from initial observational studies aren't confirmed by randomized controlled trials, which are considered the gold standard of research. And even these studies often have their limitations.

It's generally safest to wait for evidence to accumulate before jumping on the supplement bandwagon. Consider the potential risks, possible benefits, and costs.
Continue Learning about Vitamins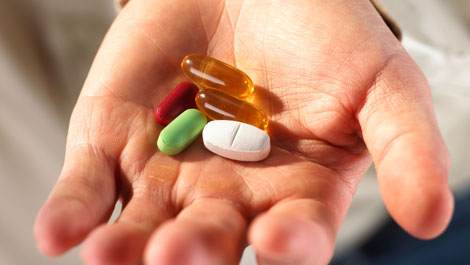 In the United States, the Food and Drug Administration (FDA) regulates vitamin supplements and provides recommended daily amount information. The FDA says that we should pay attention when considering vitamin supplements, because ...
frequently many different vitamins and minerals are combined into one product.
More