There is no specific information about whether prenatal vitamins interact with other medications and food. If your vitamin contains iron, it may interfere with the absorption of other medications so consult your doctor. Be careful with all medications when you are pregnant. Make sure that you discuss all possible drug interactions -- which drugs or vitamins you should and should not take -- while pregnant.
Continue Learning about Vitamins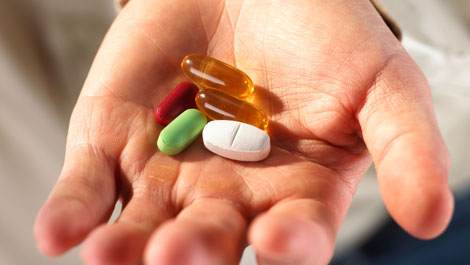 In the United States, the Food and Drug Administration (FDA) regulates vitamin supplements and provides recommended daily amount information. The FDA says that we should pay attention when considering vitamin supplements, because ...
frequently many different vitamins and minerals are combined into one product.
More