Fatty foods and oils are reservoirs for the four fat-soluble vitamins. Within your body, fat tissues and the liver act as the main holding pens for these vitamins and release them as needed. To some extent, you can think of these vitamins as time-release micronutrients. It's possible to consume them every now and again, perhaps in doses weeks or months apart rather than daily, and still get your fill. Your body squirrels away the excess and doles it out gradually to meet your needs. Because these vitamins are stored for long periods, however, toxic levels can build up. This is most likely to happen if you take supplements. It's very rare to get too much of a vitamin just from food.
Continue Learning about Vitamins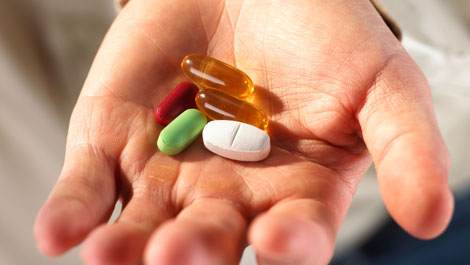 In the United States, the Food and Drug Administration (FDA) regulates vitamin supplements and provides recommended daily amount information. The FDA says that we should pay attention when considering vitamin supplements, because ...
frequently many different vitamins and minerals are combined into one product.
More