A simple multivitamin would be all that is warranted for a teenager. A well balanced diet would cover the needs for vitamins. However, many teenagers don't eat this type of diet.
Before you choose a multivitamin for your teenager, talk to your pediatrician. If your teen eats a wide variety of foods, including fruits, vegetables, whole grains and dairy products, then she's probably getting adequate vitamins and minerals from her diet and doesn't need to pop a pill.

But if she's skipping meals or eating a restricted diet, ask her doctor about the need for a multivitamin. When choosing one, read the labels to make sure the amounts of vitamins and minerals don't go above the recommended dietary allowance.

Continue Learning about Vitamins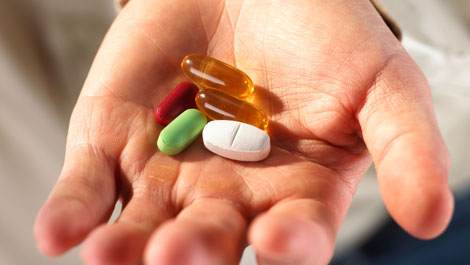 In the United States, the Food and Drug Administration (FDA) regulates vitamin supplements and provides recommended daily amount information. The FDA says that we should pay attention when considering vitamin supplements, because ...
frequently many different vitamins and minerals are combined into one product.
More