I have often heard that MVM users notice an improved appearance and rate of growth of hair and nails. To grow or build tissues and structures in the body, essential nutrients are required (vitamins, minerals, essential amino acids and essential fatty acids). If intakes of these nutrients are insufficient, then growth and repair processes may be impaired. The use of a MVM formula should cover your nutritional bases and together with your best diet, will ensure you have all of the nutrients your body requires to build your hair. How your hair looks now is a reflection of what was being done when that portion was built and how you are caring for it now. Harsh hair products and chemicals, excessive drying, hard water…all of these can affect your current head of hair. The body produces natural oils and constantly washing these out may make hair look and feel dryer. I have known many people and sources that suggest you NOT wash your hair everyday, allowing the hair to retain natural moisture and oils.
A well-rounded diet overall is as important to healthy, shiny hair as it is to a healthy body. People on weight-loss diets or those with eating disorders may notice hair loss occurring over several months. Eating too little protein and/or iron (sometimes a problem with vegan or vegetarian diets) may also cause hair loss.

B vitamins are thought to be important in normal hair growth and health. Biotin specifically has been studied for its potential role in treating hair loss. (In those studies, it's been used in combination with zinc and a topical cream; more research is needed to know if the combo is effective.) A severe vitamin C deficiency can leave hair dry and brittle. If you are experiencing hair loss, splitting, dryness or brittleness, talk to your doctor about whether taking supplements of any of these nutrients might be good for you. Also, watch your vitamin A intake. Consuming too much vitamin A may also lead to hair loss.

While a lot of vitamin and mineral combo products and other supplements in drugstores are marketed as "healthy hair formulas" or the like, remember that this is more hype than hair. There's little science showing that taking any type of nutritional supplements (as in, orally - not by slathering them on your scalp) has any strong effect on your hair health. However, there are certain vitamins and supplements that have been favorably linked with good hair health in studies.
The most important vitamins for hair loss are the B group (B6, biotin, and folate for slowing loss, and pantothenic acid and niacin for promoting hair growth). You can get B vitamins through diet as well, by eating such foods as beans, peas, carrots, cauliflower, soybeans, bran, nuts, and eggs.

As far as supplements go, the extract of the berries of the saw palmetto shrub and the oil in avocados may slow hair loss and promote hair growth by preventing follicle-killing DHT (dihydrotestosterone) from binding to receptor sites at the hair follicles. These supplements are controversial, however, and there are few studies that show their effectiveness. There is also some evidence that the amino acid L-lysine (at 500 to 1,000 mg) can help hair grow thicker, although this hasn't been tested in humans; sheep grew thicker coats after being given L-lysine, so some speculate that taking the amino acid could make people a bit woollier too.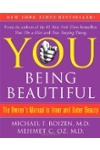 Continue Learning about Vitamins