It depends! If your child enjoys a wide variety of foods in the appropriate amounts as recommended by the USDA guidelines, your child does not need a supplement. Food is our best source for nutrition. This said, with busy schedules, picky eating, etc. if you are concerned about your child's nutritional needs, consult with a registered dietitian nutritionist (RDN) to accurately evaluate your situation. In case you plan to use a vitamin-mineral supplement, ensure that it is designed for your child's age/size, as well as that it does not provide nutrients in excess. Before taking any supplement it is a good idea to discuss with your child's pediatrician.
The best "supplement" is a healthy diet -- a variety of nutrient rich foods is the best way to get all the vitamins, minerals, and other nutrients that a growing body needs. One concern with supplements is that they are not regulated with the same stringency as over-the-counter or prescription drugs. So while some might be helpful, we can't say for certain that they are all safe. Don't confuse "all natural" with "all safe." There are many potentially dangerous supplements on the market, and while there are helpful ones too, I have never heard of a dangerous green pepper or apple!
Continue Learning about Vitamins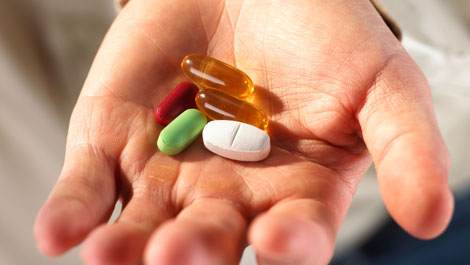 In the United States, the Food and Drug Administration (FDA) regulates vitamin supplements and provides recommended daily amount information. The FDA says that we should pay attention when considering vitamin supplements, because ...
frequently many different vitamins and minerals are combined into one product.
More