Yes. A multivitamin can be taken with a protein shake. One thing to consider is, most protein shakes and or meal replacement drinks have a significant amount of vitamins and minerals. particularly B-vitamins. Since B-vitamins are absorbed and utilized by the body with the excess being excreted, in order to maintain high blood levels of these nutrients throughout the day, I think it would be ideal to take a multivitamin either a couple of hours before or after a protein shake.
Continue Learning about Vitamins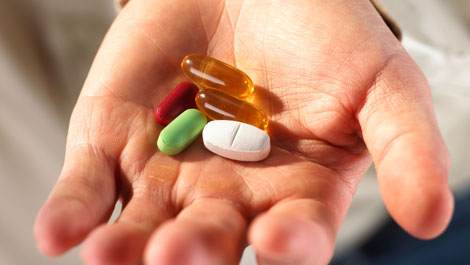 In the United States, the Food and Drug Administration (FDA) regulates vitamin supplements and provides recommended daily amount information. The FDA says that we should pay attention when considering vitamin supplements, because ...
frequently many different vitamins and minerals are combined into one product.
More