It is impossible to overdose on vitamin B2. Vitamin B2, also known as riboflavin, is water soluble. Each day, your body gets rid of any excess vitamin B2 when you urinate. This means that you must consume foods containing vitamin B2 on a regular basis to maintain adequate levels of the vitamin. Eat a variety of foods -- including dairy products, leafy greens, nuts, beans, eggs and meats -- to ensure you get enough vitamin B2.
Continue Learning about Vitamins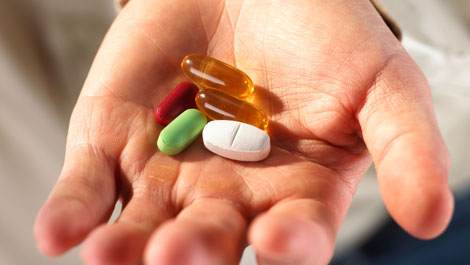 In the United States, the Food and Drug Administration (FDA) regulates vitamin supplements and provides recommended daily amount information. The FDA says that we should pay attention when considering vitamin supplements, because ...
frequently many different vitamins and minerals are combined into one product.
More